Dexcom G6 simulators are an interactive way for patients, carers and healthcare professionals to learn how to use the Dexcom G6 Continuous Glucose Monitoring (CGM) System. The Dexcom G6 Simulator app displays samples of CGM scenarios, trends, and various setup features associated with the Dexcom G6 app, allowing you to:
• View different CGM scenarios
• Learn how to customise alerts
• Understand how to set up your Dexcom G6 for the first time
• And more!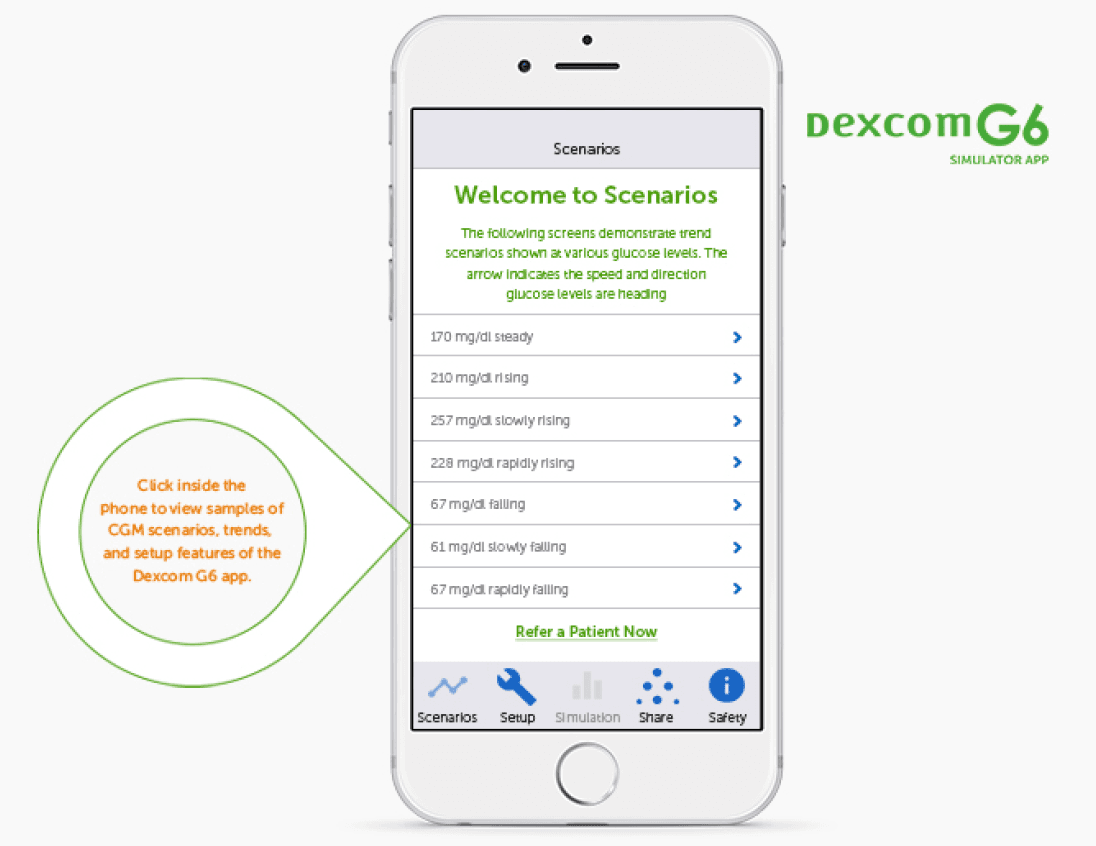 *Smart devices sold separately. To view a list of compatible smart devices, visit dexcom.com/compatibility
†This app is for simulation purposes only and contains no live CGM data.